I've bought Scrapbook Factory for my computer, I envy my friends Cath and Steph, who can create some wonderful pieces.
Being totally unartistic I thought I could use the 'puter to do it.
Anyway trip down memory lane today, looking through the photos we have stored on the computer, for something to use on a masterpiece!!
This photo was taken, when Michael was 3 1/2.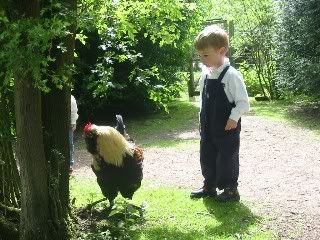 I love the look on his face!
One of pure wonder and fascination, mixed with a little apprehension